Product Description
Definition of 'nix': nothing, put an end to, refusal, cancel. nixit. Period!
The founders of nixit have made it their aim to nix the stigmas and shame that surround menstruation. Enough is enough! They're encouraging women everywhere to nix the pads and tampons that have been used for so long without question, and make the switch to a more comfortable and more sustainable way to manage their period.
The nixit is a menstrual disc and is designed to sit above the vaginal canal – rather than lower in the vaginal canal like a traditional style cup. The nixit holds itself in place naturally, so you don't experience any scary suction surprises, and like other menstrual discs, can be used for mess free period sex. The double rim of the nixit is firm enough to provide great leak protection, while the cup base is so thin and soft, you won't feel a thing.
Given the different design of the nixit (and other menstrual discs), along with the fact it sits differently within the vagina, this product may be a good option for women with a tilted/retroverted uterus who have struggled with traditional style menstrual cups.
nixit Features:
Made from 100% medical grade silicone that is ultra soft, thin, and flexible.
BPA free
Holds up to 70ml! That is a huge capacity and equivalent to 4 super tampons
Lasts up to 5 years
Double rim for extra protection
Circular design to enable the nixit to conform to different anatomies
One size fits all
Stem free
The nixit is designed to stay in place naturally. There is no suction, which helps make removal easier
Suitable for use during sex
Can be worn for up to 8 hours
Free from chemicals and toxins so as not to dry out or disrupt your natural vaginal flora
Each nixit comes with it's own cotton storage pouch, and the innovative box is designed so that you can keep it and reuse it.
Made in Canada
How to use nixit: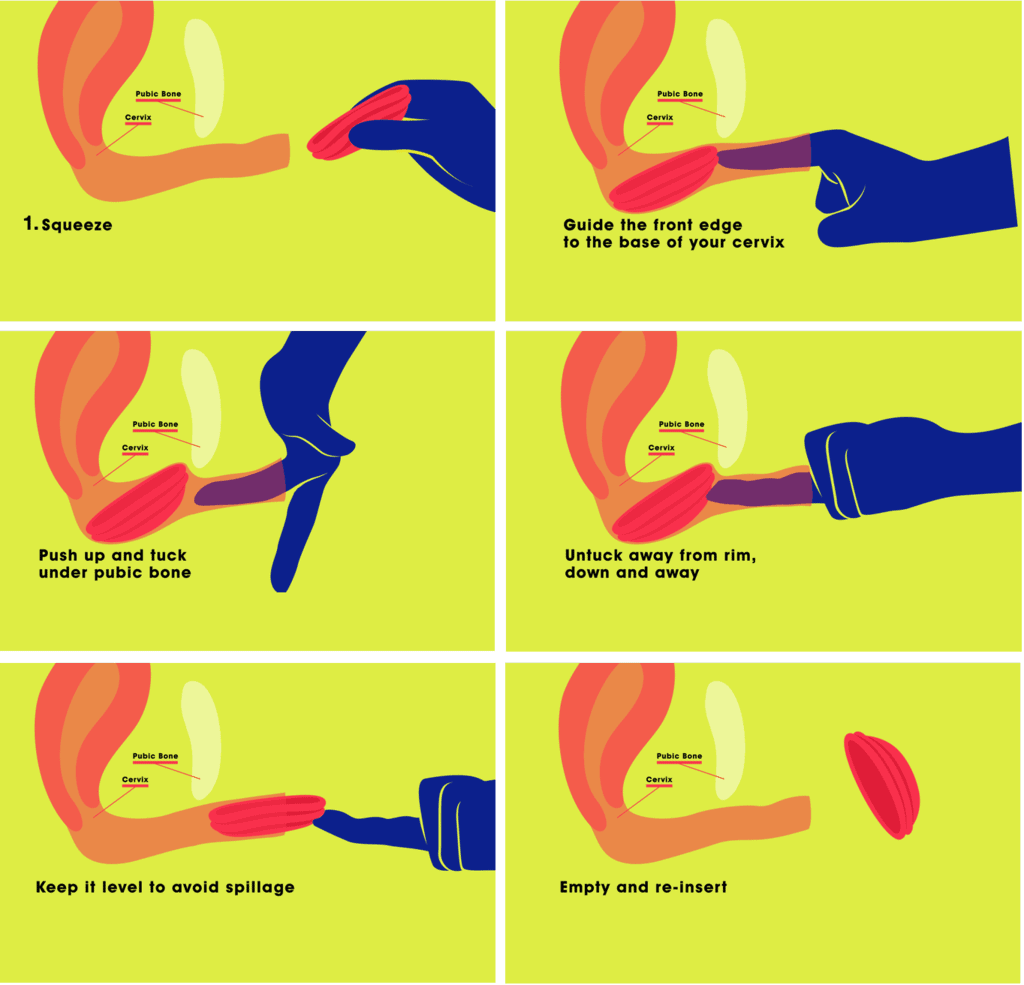 nix worry, nix plastic, nix strings, nix leaks, nix stigmas, nixit. Period.
IMPORTANT: Menstrual Cups have been associated with Toxic Shock Syndrome (TSS). TSS is a rare but serious disease that may cause death. Always read and keep the information contained with your cup. Use only as directed. Discontinue use of this product and consult a GP if you experience any adverse side effects.